Easy meter installation with pre-wired Meter Management Units
Complete metering assembly with terminal blocks, fuses and optional test terminals.
SHM supplies an extensive range of meters mounted in a sealable rugged enclosure known as a Meter Management Unit or MMU.  The MMU can be surface mounted on a wall or on a panel.
The MMU includes meter fuses and a neutral disconnect link – essential if no fused meter supply has been provided and the meter must be connected direct to the busbars.
All connections are to DIN-rail terminal blocks inside the unit.  Wiring access is via conduit knock-outs.
Optional shrouded voltage reference sockets can be provided to allow easy connection of a portable power analyser for checking/testing.  The power analyser's clip-on CTs are used to monitor the current, and the analyser readings can be cross-checked against the meter readings.
CT shorting links provide for safe meter servicing.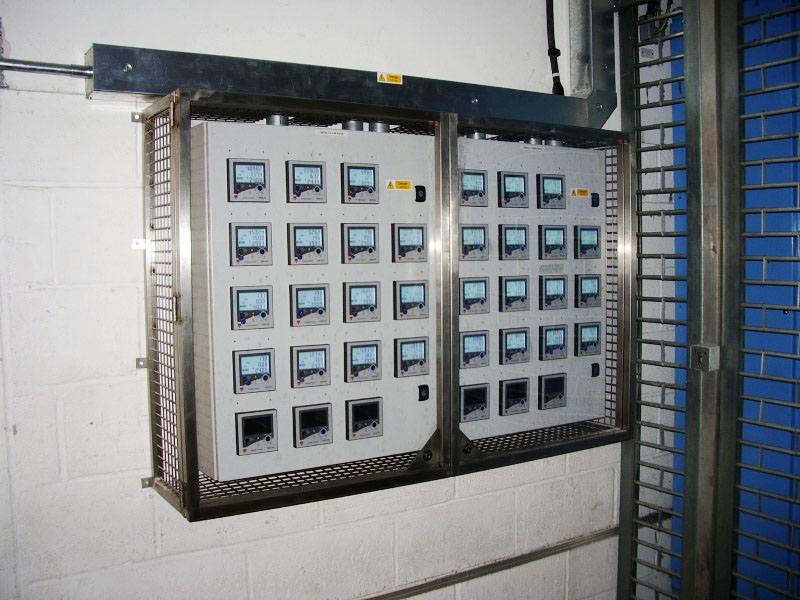 Advantages
Meter ready to install – no cut-outs or special mounting facilities required
No need for separate meter fusing
Saves installation time and costs
Easy meter servicing
Voltage verification points available
Click here to view brochure (117k).
MMU1D (Standard Width)
Provides voltage fuses and neutral-disconnect links.  Both 3-phase and single-phase units available.  Optional shrouded voltage test points and optional CT shorting links.
Model shown is MMU1C3-P-T.